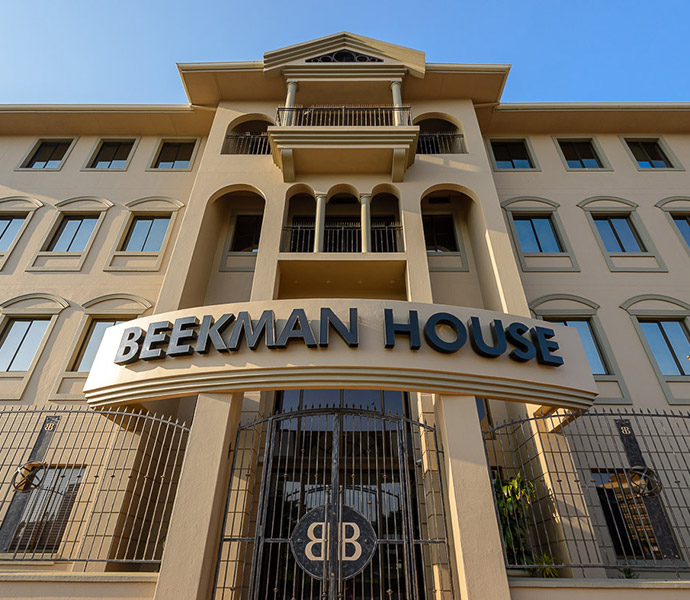 Why Beekman Holidays?
Beekman Holidays is part of the Beekman Group, one of South Africa's largest leading players in the hospitality and tourism industry in South Africa operating in both property development and the leisure market.
In the past 50 plus years, the Beekman Group has grown exponentially. This has been accomplished through the Group's property developments as well as the ownership and/or management of its holiday resorts, lifestyle products, diversifying its vacation ownership products and vacation exchange companies.
Based at Beekman House, the Group's head office in Port Shepstone, Beekman Holidays has been operating for 14 years and has arranged self-catering and hotel accommodation for thousands of satisfied clients during this period. Our professional team of consultants are waiting for your call to help make your holiday dreams come true.
Beekman Holidays can offer you the perfect family holiday anywhere in Southern Africa! From the Cape to Limpopo and KwaZulu-Natal to the Kruger Park.
Resort's Official Rental Partner

– Means the best value

A Wide Choice

of beautiful resorts across southern Africa

Unbeatable Last-Minute Deals

– You won't find them anywhere else

Family Focused Resorts

– Amazing facilities and entertainment

Professional Services And Support

– For total peace of mind!

Our Best Price Guaranteed

– We are so confident about our rates that if you get a cheaper price from someone else, we will beat it by double the difference
With substantial investments made into solar power at several of our group resorts, Beekman Holidays is your number one rental option for sustainable getaways across South Africa.
The efforts we've spearheaded in the last few years include:
A 7,700 square metre Solar Farm at Dikhololo;
A 1,240 square metre Solar Farm at Cayley Mountain Resort;
A 1,593 square metre Solar Farm at Kiara Lodge;
And a 1,630 square metre Solar Farm at The Kingdom Resort
All of which generate over 1.5 million kilowatts of clean energy for our guests every single year.
Beekman Holidays offers resorts to suit every need. Looking for a quick weekend break or something a bit longer? Not sure where to go? No problem!
Search through our wide variety of resorts across southern Africa to find the perfect holiday for you and your loved ones. We've been making holiday memories for more than 14 years and can't wait to have you experience it as well!